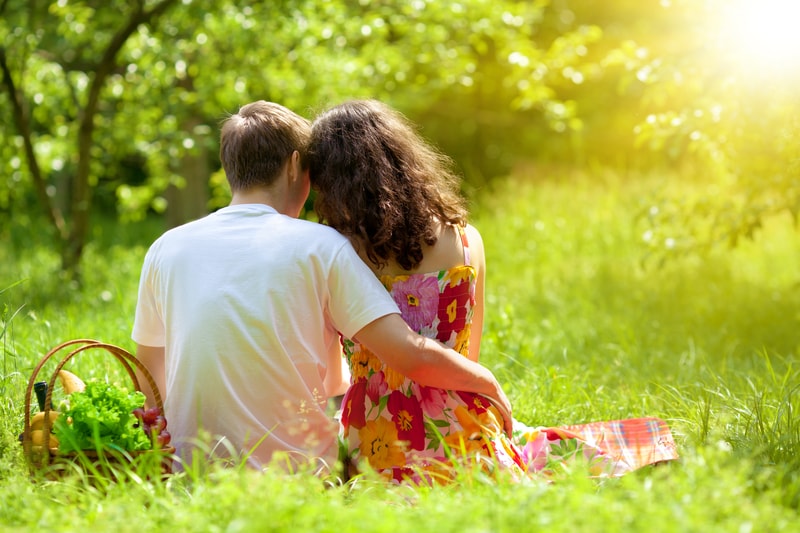 The Farm at South Mountain has been routinely called one of the most romantic places in the Phoenix area, offering not only scenic views and plenty of homegrown fun, but also terrific food and a very peaceful atmosphere.
This Valentine's Day, The Farm is opening its doors to couples around the Valley, who are looking for a unique and romantic way to celebrate the holiday. Simply grab a blanket and reserve your specially made "Love Bird" picnic basket, and head down to The Farm at South Mountain anytime between Friday, Feb. 10 and Sunday, Feb 19, 2017.
Your basket will include exceptionally delicious bites, such as two gourmet sandwiches, one cupid's cupcake, two farm fresh sides, a special farm gift and two bottles of water.
After you eat, you and your love can "enjoy complimentary yard games for rent at The Farm Kitchen. Take a stroll down the lane and visit our beautiful gardens and our modern market, Botanica, for the perfect gift for your valentine," The Farm's website said.
For more information about this local Valentine's Day event near Scottsdale and to reserve your basket, visit The Farm's website here. Happy Valentine's Day!
Valentine Picnic in the Grove
Where
The Farm at South Mountain
6106 S. 32nd St.
Phoenix, AZ
When
Feb.10-19, 2017
Times
10 a.m.-2 p.m.
Price
"Love Bird" basket starts at $48
Contact
(602) 276-6545