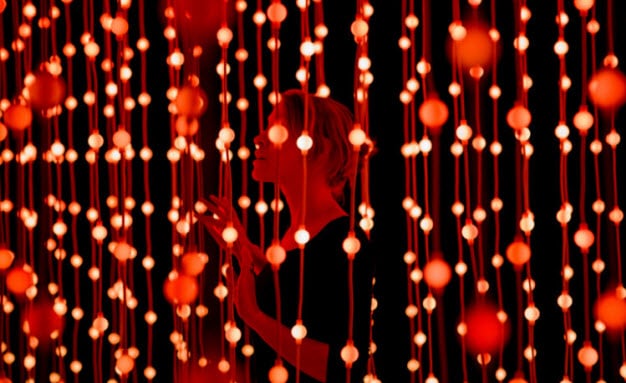 The Scottsdale Museum of Contemporary Art is set to deconstruct their popular "Ocean of Light: Submergence" exhibit at the end of this month, giving art fans in the area until September 24 to experience its magic. The installation has been wowing visitors with its plethora of LED lights since its arrival this past May.
Created by the U.K. collective Squidsoup, made up of Gaz Bushell, Liam Birtles, Chris Bennewith, Oliver Brown and Anthony Rowe, "Ocean of Light: Submergence" is an interactive light installation that encourages visitors to develop a complete understanding of data on a large scale. Referred to as a "live data ecosystem," the exhibit incorporates flashing LED lights and sound to present an augmented reality that guests can fully immerse themselves in.
Art lovers from all across the Valley can come and view the exhibit any day during the week, aside from Mondays when the museum is closed. Admission is only $10 for adults, $7 for students and free for individuals ages 15 and under. Additionally, the museum offers free admission to the public on Thursdays and after 5 p.m. on Fridays and Saturdays.
For further information about the installation and other exhibits currently on display, visit SMoCA's official website.